Meet some of Our Knitters
At the heart of Chommies...
lies a strong sense of community and a commitment to African craftsmanship.
Our exceptional team of knitters are the artisans behind every Mo-hey piece. Their knitting skills have been passed down through generations within their own families. Every piece created is instilled with the wisdom of the elders and the determination of a younger generation who yearn to express themselves and transform their lives.

At Chommies we are passionate about supporting our local communities, offering a way to express their creativity whilst acquiring financial independence. Our flexible working opportunities allow our knitters to work from home at times that complement their lives and responsibilities.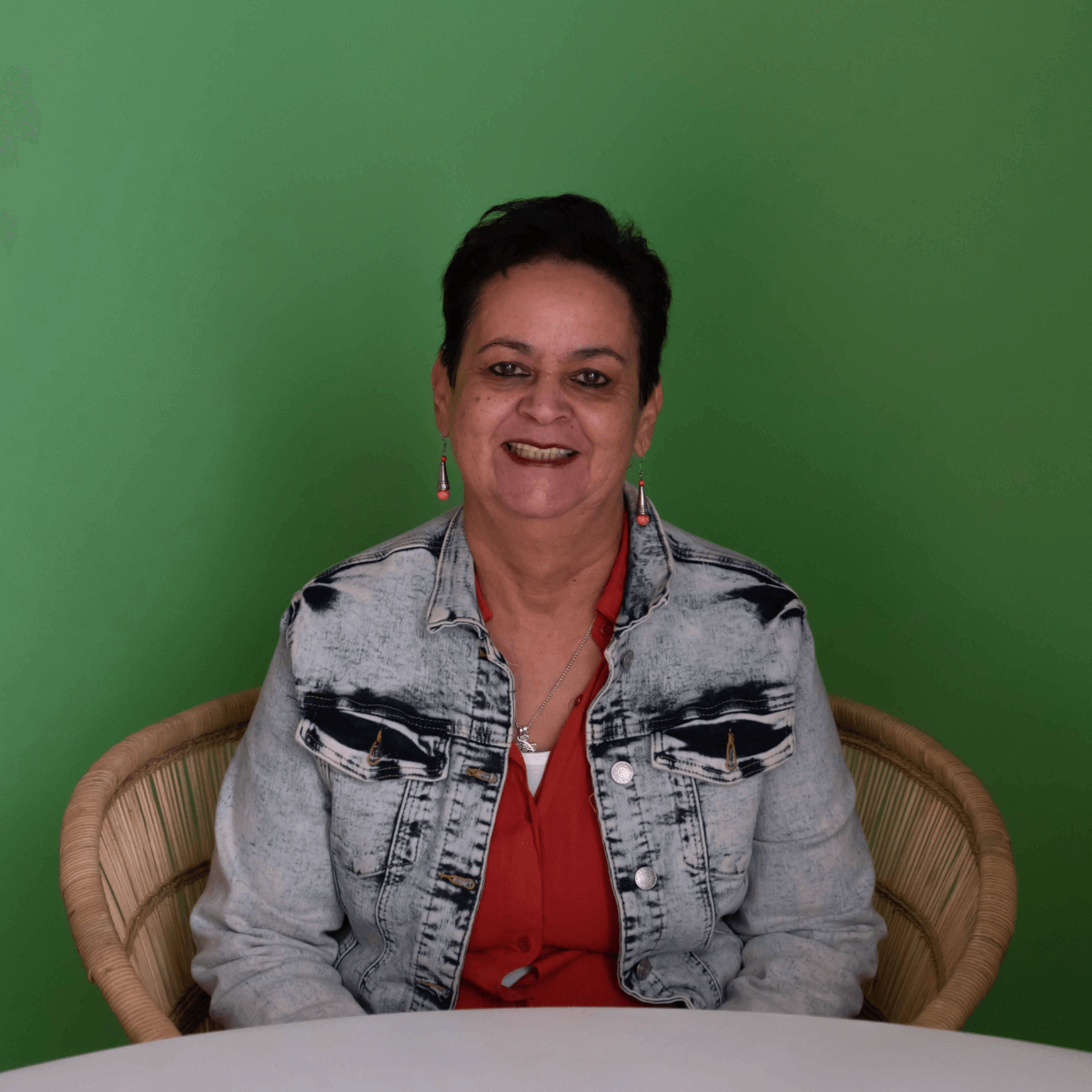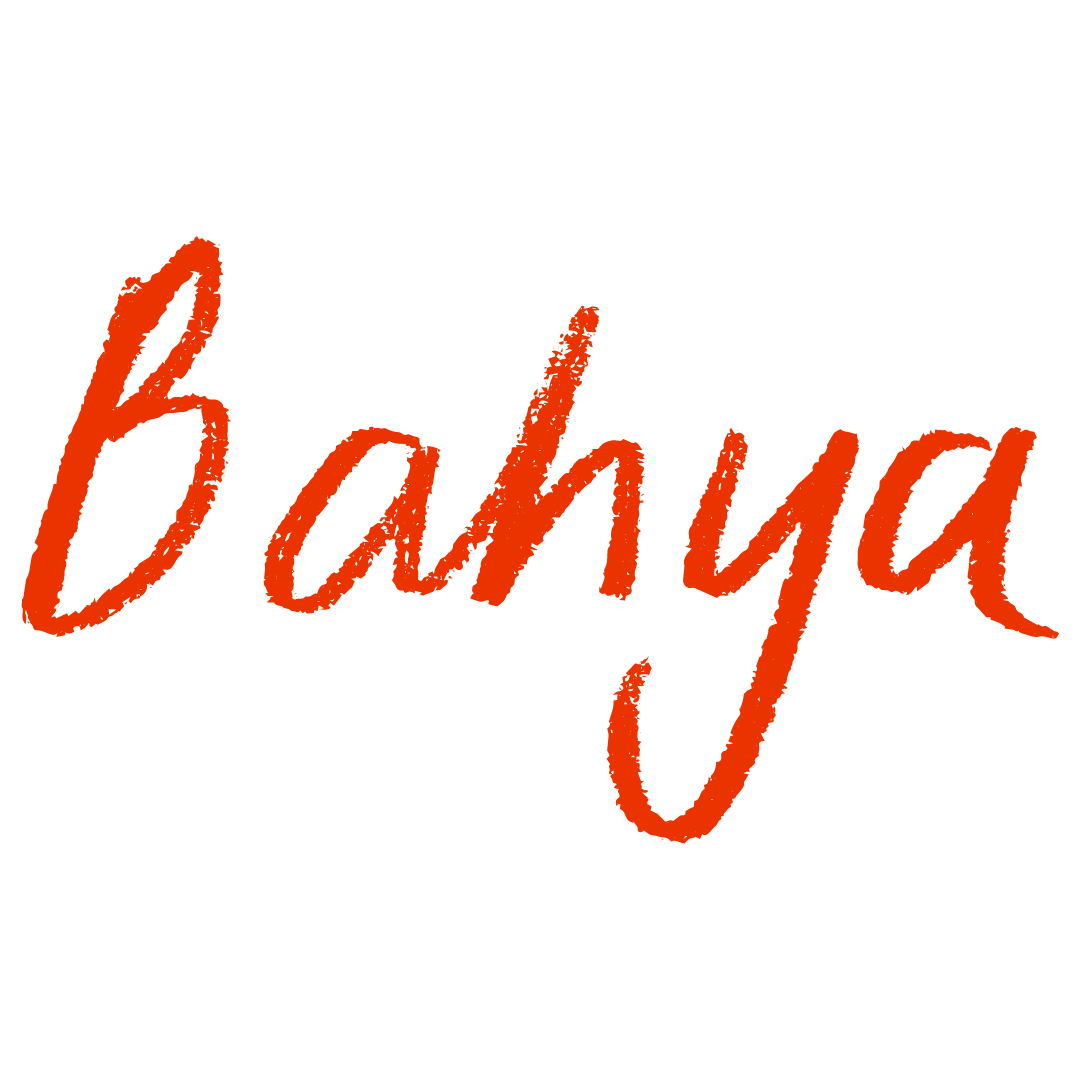 Meet Our Knitters
Bhaya was born in Cape Town and has been knitting for over forty years. Like so many of our knitters, she was taught to knit at school and knitting has remained an important part of her life – both as a hobby and now as a way to look after her family. Bahya is a wife, mother, grandmother and great-grandmother. Since she started working for Chommies, Bahya has loved getting to know her fellow knitters and loves the special community they have created.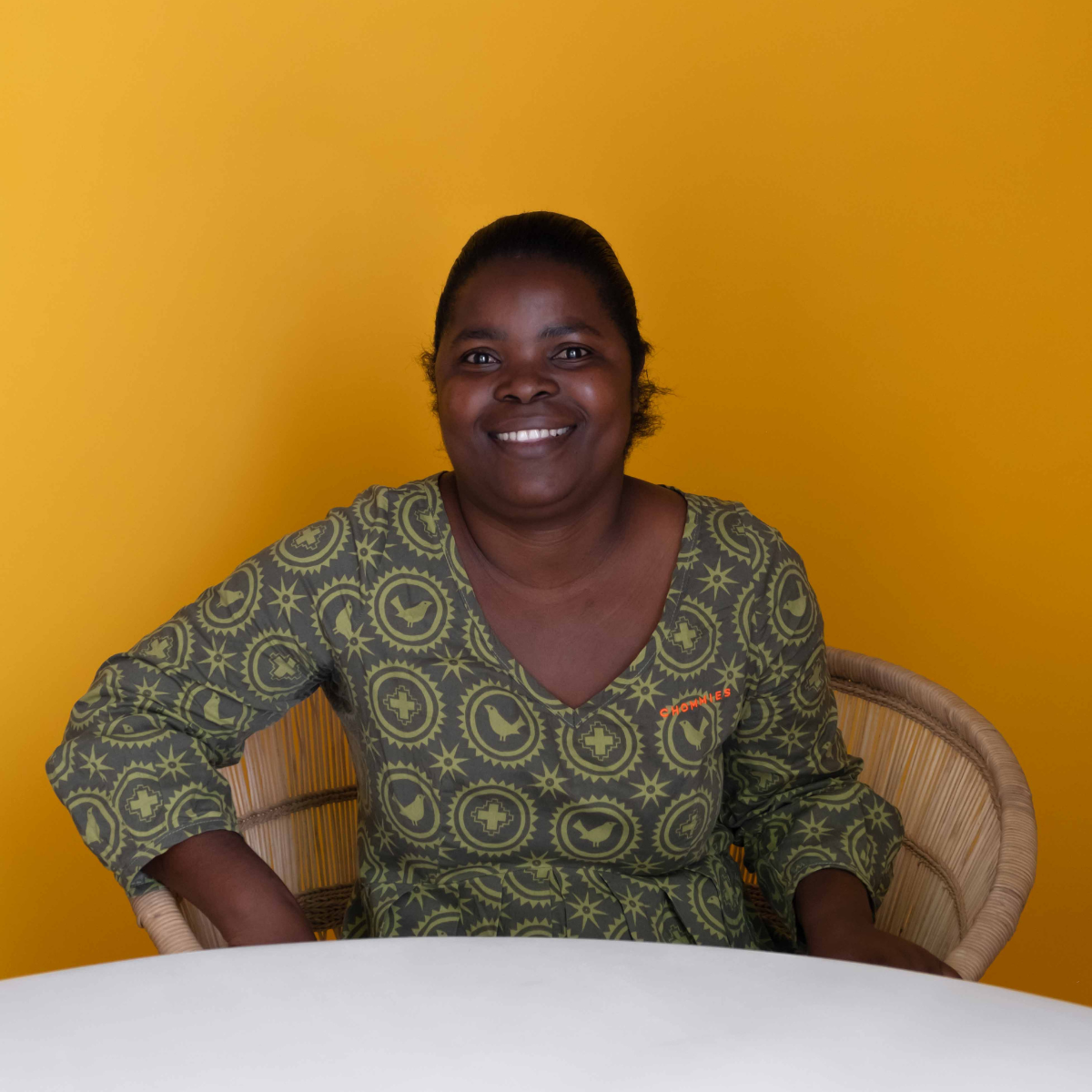 Meet Our Knitters
Married with two children, Jane learned to knit only three years ago as a way of supporting her family but has showed amazing talent in such a short time. Jane enjoys picking up her knitting needles after her children have gone to bed, when the house is calm and she can be alone with her thoughts.
Meet Our Knitters
Debbie lives in Mitchells Plain with her husband, two children and granddaughter. She was born in Port Elizabeth in the Eastern Cape and it was there, aged seven, that her mom taught her to knit. She started with a scarf, which she admits was 'mainly holes', but soon became skilled enough to knit jerseys. Debbie taught her granddaughter, Keelin, to knit plus five of Keelin's friends. When she's not knitting, Debbie loves to cook, bake and socialise.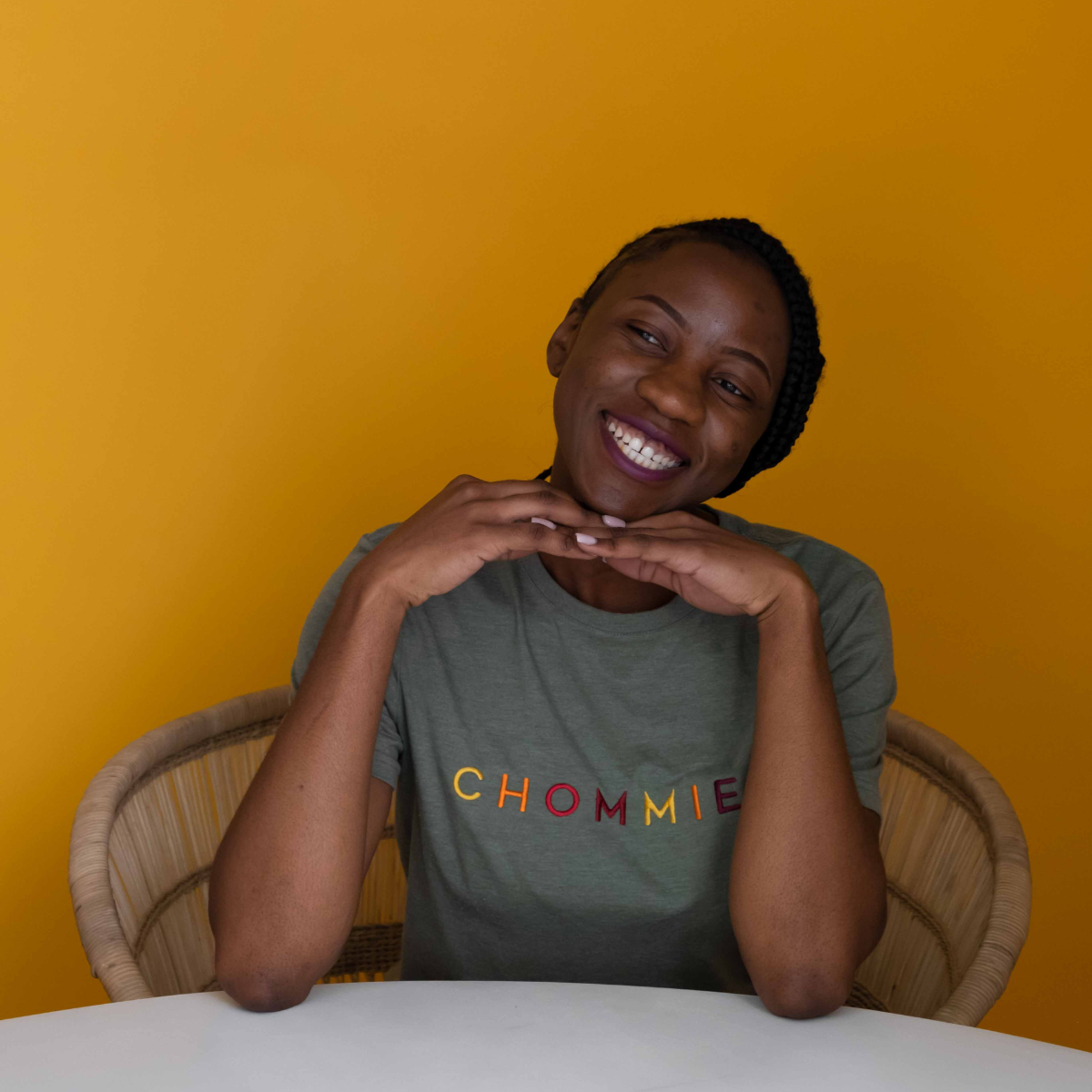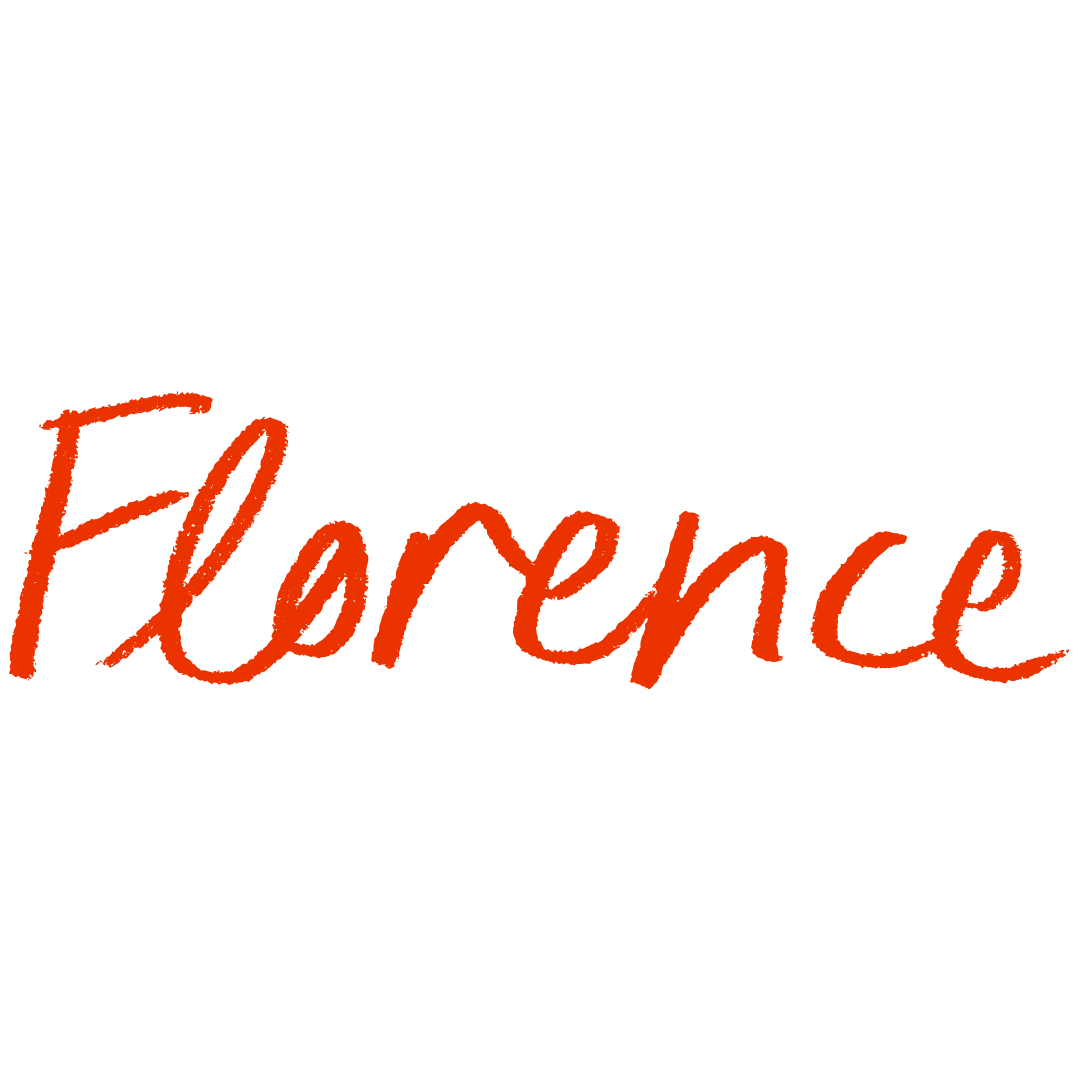 Meet Our Knitters
Florence can often be seen looking after the Chommies stand at the Oranjezicht Market resplendent in one of her very own colourful knitted creations. Florence has been knitting since she was fourteen years old. When she finds the time beyond being an important part of Chommies, she loves painting, macramé and crocheting.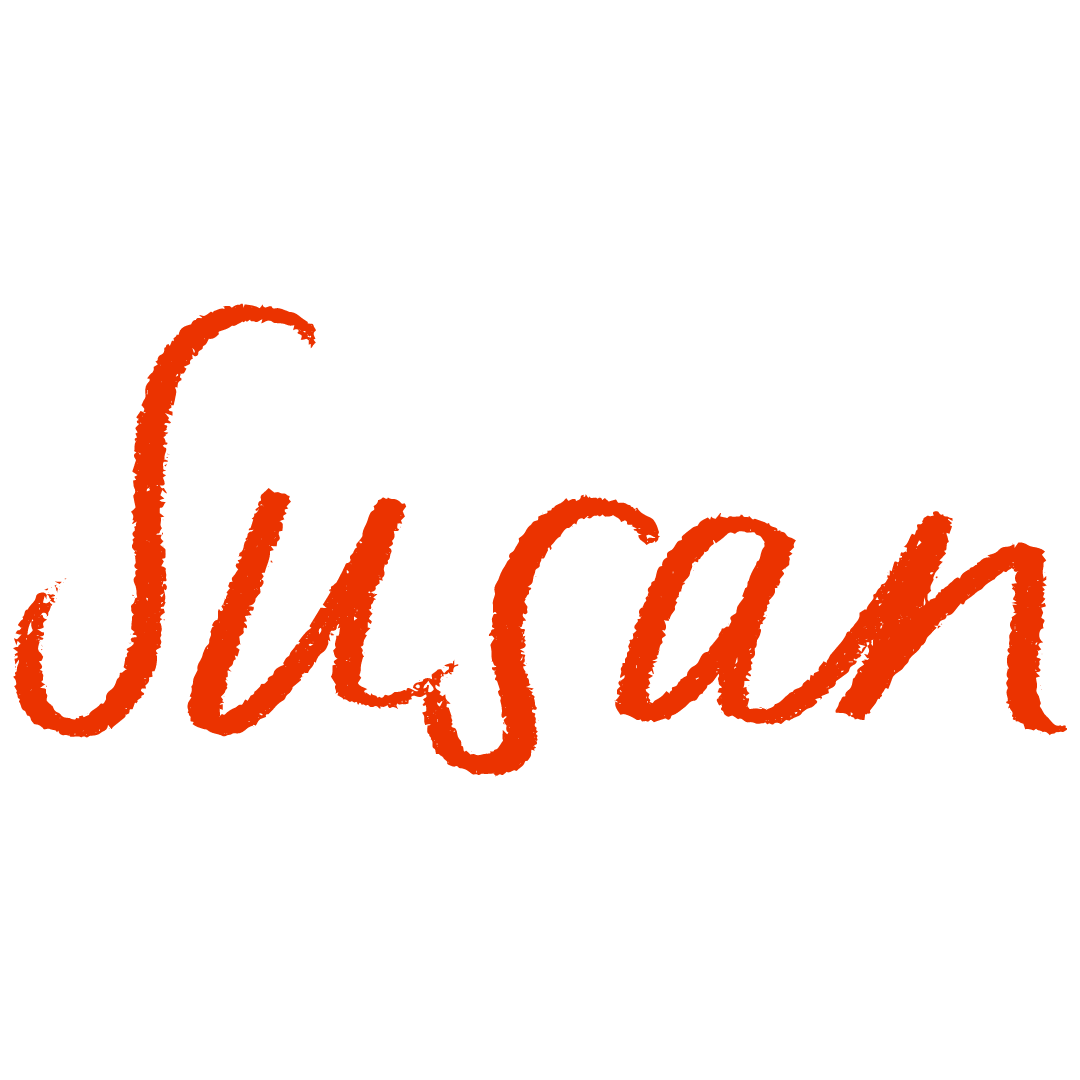 Meet Our Knitters
Susan is our pattern maker and has been knitting for thirty-eight years. She was taught by her mother and has picked up tips with the help of You Tube. Now living in Rondebosch, Cape Town, Susan was born in Pietermaritzburg in Kwazulu Natal. She has lived on the remote island nation of Sao Tomé and Principé on the Equator and also in Angola. Both these experiences taught her that it's crucial to be able to make a plan when life doesn't go smoothly, and also to appreciate all that we have every day.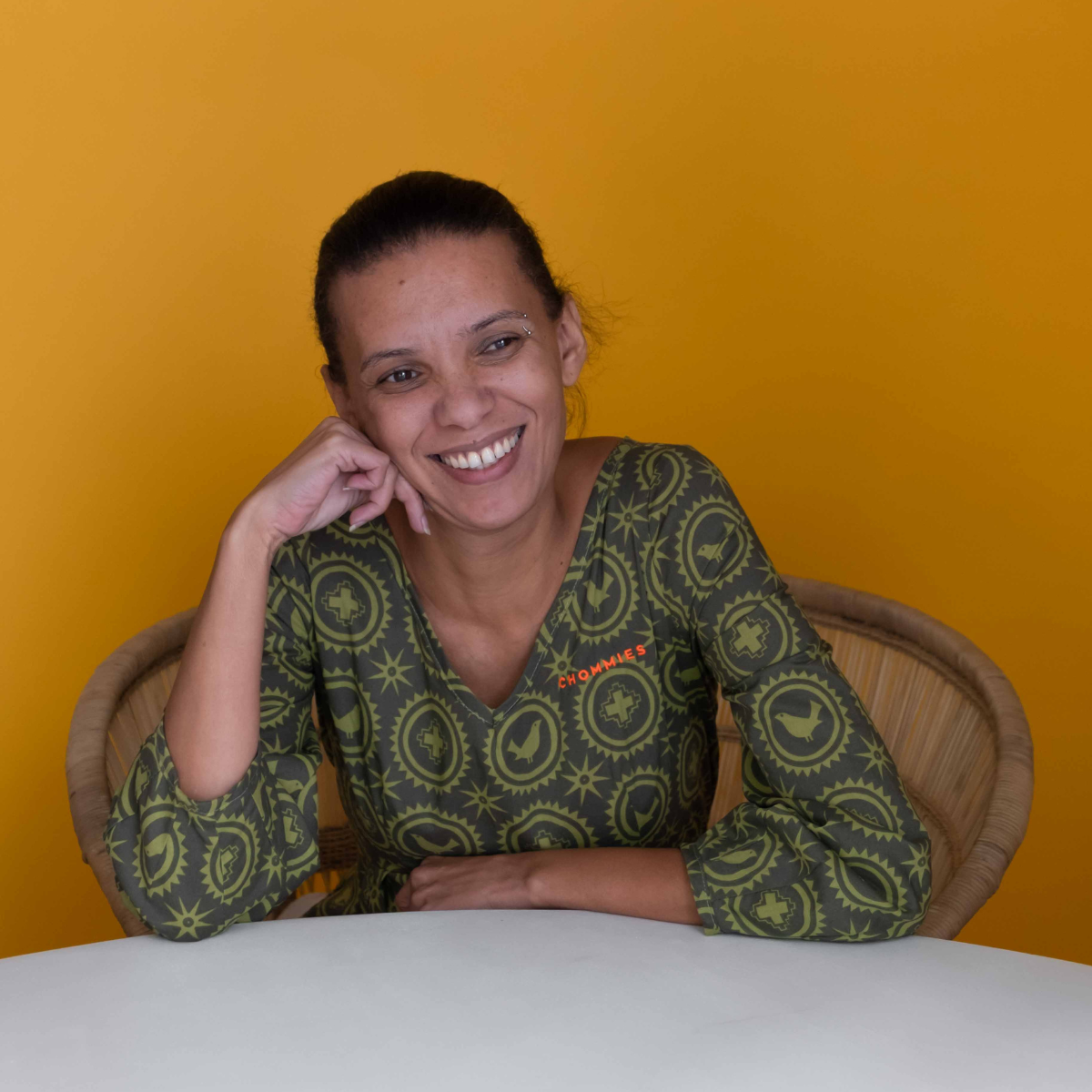 Meet Our Knitters
The first item that Leila knitted was in Primary School and it was a green snake doorstopper! Since then Leila has taught all her children to knit and still enjoys knitting, especially in the evening when her young twin daughters have fallen asleep. Born in Cape Town in 1979, Leila lives with her children in Mitchell's Plain.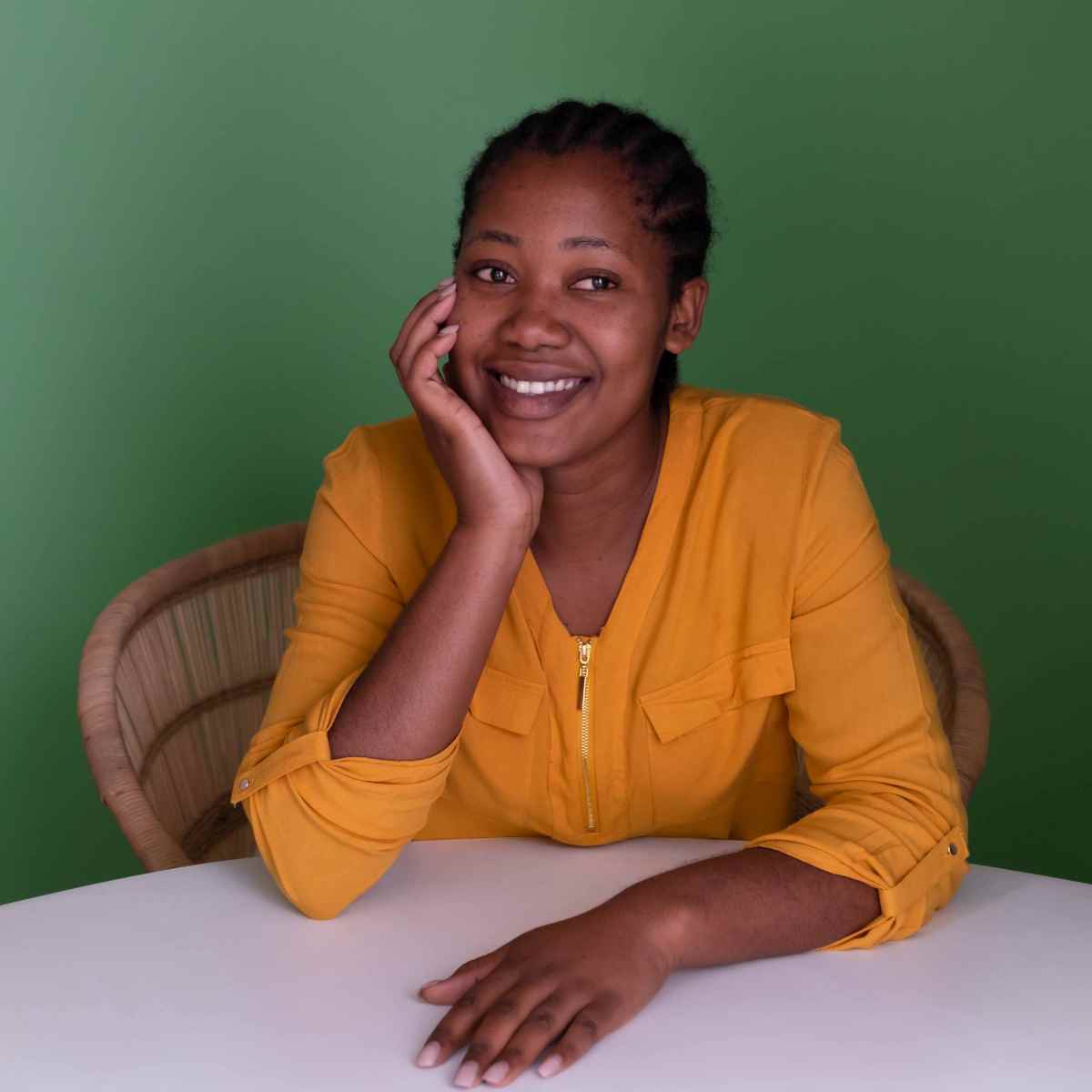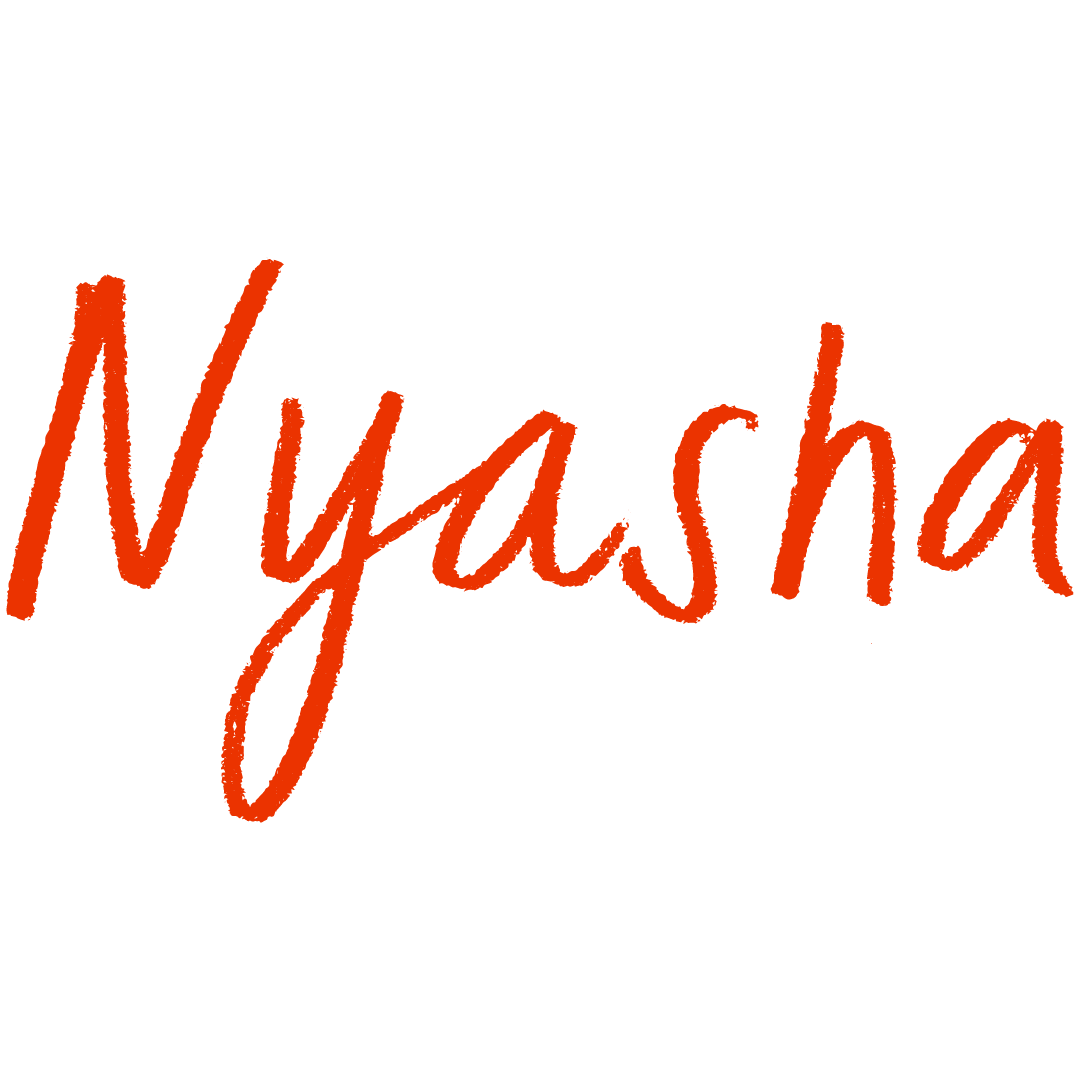 Meet Our Knitters
Nyasha and her younger sister, Cynthia, both knit for Chommies. Nyasha learnt to knit when she was twelve years old with the help of her sister and her grandmother. Her mother instilled in her from a young age that there is so much you can create with your own hands. With every stitch and with every jersey, Nyasha proves how true her mother's words are.